Our desire is to be a one-stop shop for all of your investment needs.
We want you to feel like your rental property investment process runs like clockwork.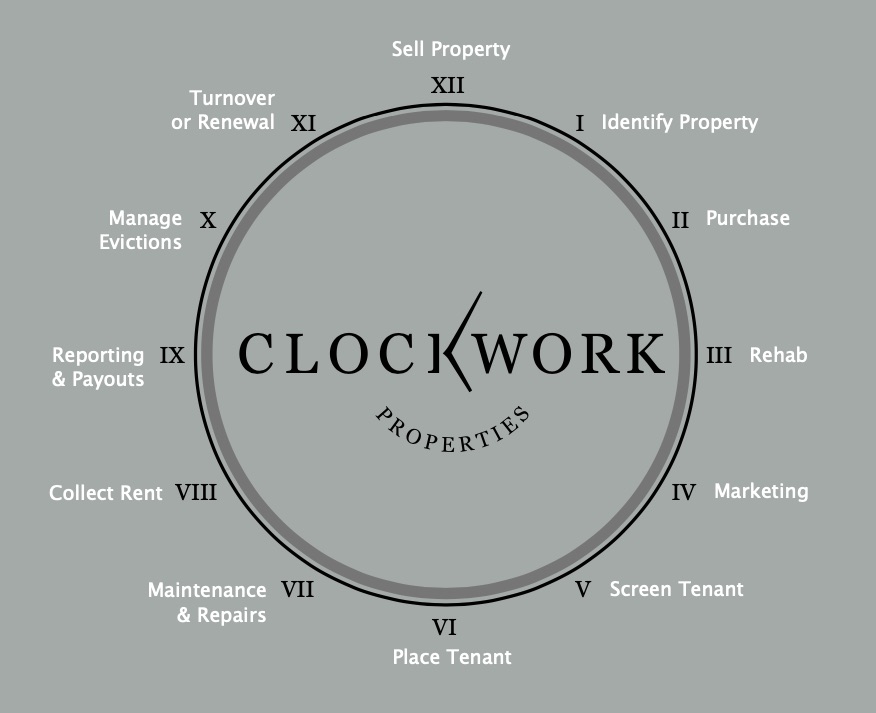 Our pricing is structured based on a percentage of monthly rental income (if you don't get paid, we don't get paid). We also have ceilings on our management fees which are attractive to investors with more expensive rentals. We want to encourage you to continue to build your rental portfolio, so the more properties we manage, the lower the management fee!